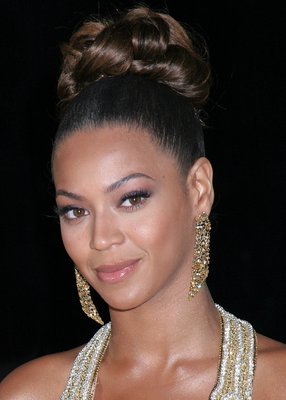 Check out my first contribution in the
COCO Magazine
! Show some love and support :)
Beyonce is one of the most stylish celebrities that exist. One of my favourite looks on her is this sleek and simple yet glamorous updo. For this hairstyle, her hair is worn up with curls, a style that you can easily do at home, heat free (indirect heat if you are stretched for time) without the aid of a professional stylist. There is not a woman I know who don't love that feeling of accomplishment when they get that salon hair or hairstyle at home.
To get this look you will need:
-
Jane Carter Wrap n Roll
-
Shea Moisture Coconut and Hibiscus Soufflé
Now that you have everything you need, let's get to it;
1.
Start with properly detangled hair; (Tip) always start the detangling process with a wide tooth comb.
2.
Gather your hair into a ponytail on the crown of your head using a hair elastic
(Tip) the ones without the metal is best for your hair. Hair extensions matching the texture and colour of your hair can be added for fullness and length if needed to accomplish this style.
3.
Smooth your edges using the Shea Moisture Coconut and Hibiscus Soufflé, this will also give a light hold.
4.
Using setting lotion/mousse and flexi rods, do a flexi rod set on your ponytail to get some fabulous curls. I recommend Jane Carter Wrap n Roll
5.
Finally, using pins to secure, place each curl around the base of your ponytail and in rows upon each other.
COCO queens are sure to look even more stunning in this elegant hairstyle. This style can be worn dressed up or down, to add some more spice to this hairstyle accessorise it with some hair jewellery/crystals.