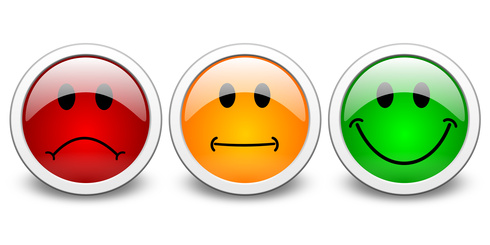 I knew nothing of sulphate free shampoos before starting my hair journey;
I would just use the shampoo for whichever product line I was using at the time. Before starting my hair journey I would have an itchy scalp every-single-time
I washed my hair, I would now finish relaxing my hair at the salon and go into an itching frenzy as soon as my hair was dried and not one of the hairdressers I've been to over the years could give me a possible cause. I would always end up with a sore scalp from all the itching so washing my hair was not something I looked forward to, that is until I started using sulphate free shampoos. One of the best sulphate free shampoos I've used to date is the Creme of Nature Conditioning Shampoo.
Price:
TT $39.95 for 16 oz
This special organic, ultra moisturizing formula helps transform dry, brittle or colour-treated hair into shining, silky-soft, super-manageable hair in minutes. It gently and effectively cleanses, then richly conditions and moisturizes. No other conditioner or detangler required. The comb just glides through wet hair. Cream of Nature Shampoo enhances your hair colour and shine. Leaves natural or relaxed hair looking fabulous! It's a natural for beautiful hair.
Shampoo hair. Rinse thoroughly. Repeat. Comb hair while still wet. Set or blow dry.
Water (Aqua), Trideceth-7Carboxylic Acid, Decylpolyglycoside, Glycol Sterate, Polyquaternium-10, Aloe Barbadensis Extract (Aloe Barbadensis), Hydrolyzed Milk Protein, Honey (Mel), Lemon Extract (Citrus Limonum), Wheat Germ Oil (Triticum Vulgare), Balsam Canada, Pectin, Lecithin, Fennel Extract (Foeniculum Vulgare), Buchu Extract (Baroma Betulina), Myrrh Extract (Commiphora Myrrha) Marjoram Extract (Origanum Majorana), Orris Extract (Iris Florentina), Sodium Hydroxide, Fragrance (Parfum),Disodium EDTA, Methylparaben, Propylparaben, Quaternium 15, Methylchloroisothiazolinone, Red 4 (C.I. 14700), Yellow 5 (CI. 19140), Red 33 (C.I. 17200), Blue 1 (C.I. 42090)
This shampoo is very moisturizing, the first time I used this shampoo I had to do a double take; I just had to read the bottle again to make sure it read shampoo and not conditioner. My hair feels soooo soft after rinsing out this shampoo I never feel like I just shampooed my hair, I love it! This shampoo always cleanses my hair without ever stripping it even when I don't pre-poo. It has a thick creamy consistency, its pearl green in colour and smells amazing. Despite the claims, this is not an organic shampoo but it is loaded with plant extracts (don't you think it's nice of companies to give you a science lesson via the list of ingredients). This product is a staple of mine and when anyone asks me to recommend a shampoo I direct them to this product without hesitation.
Have you ever used this shampoo, what did you think of it?